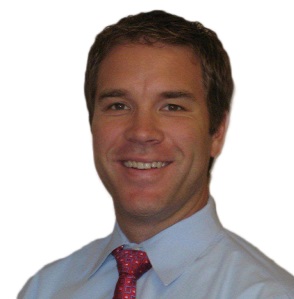 Jeff Kauffman
Branch Manager
NMLS# 367258
FHA, VA, & Conventional & Jumbo Loans
Office: (720) 489-4445
Cell: (303) 453-9978
Fax: (877) 897-8424
jkauffman@allwestern.com

I am proud to say that I have been in the mortgage business for the past 15-years, and currently oversee our multiple-location Colorado team.
Over the past decade, I've had a front row seat to all the major changes that have defined our industry as we know it today. This includes the simplicity of financing from a decade ago, to today's more complex process. I love what I do, and my experience has provided me the knowledge and confidence to excel in today's market.
The mortgage process can be confusing and stressful, which I completely understand as buying a home is a large and very personal financial investment. Fortunately, with a knowledgeable loan officer, it does not have to be this way. My #1 goal is to make the transaction as smooth as possible for you, the buyer, by making sure all questions are answered up front and that there are no surprises in the end. It is my number one priority to help you understand each step of the process, make it simple, and work together to form a relationship of trust.
When I'm not wearing my mortgage hat, you can find me spending time with my wife and three small children, on the soccer fields or up the mountain enjoying all that Colorado has to offer.
I look forward to talking to you about the purchase of your new home, and I give you my word that I will do everything in my power to make your home-buying experience an incredible one.
Our Reviews
We work hard to build long-lasting relationships with all of our customers.
Read or Leave Reviews
Our Commitment
We are dedicated to providing superior service combined with innovative loan programs to ensure the greatest value for our customer… creating a "Client for Life."
We are committed to serving the needs of borrowers, real estate professionals and loan officers alike, as we uphold the highest ethical standards and treat our clients and business partners with the utmost respect and honesty. We take our commitments seriously and do the right thing without compromise. How we deliver results is just as important as the results we deliver. We are committed to maintaining a transparent mortgage platform, providing you with the confidence that we truly offer the best solutions to our clients.
---
At All Western Mortgage, we leverage our talent and resources to reinvent our industry, continuously striving to be recognized as a leader in the mortgage business.